Sunday Scene with Sarah Edo
Sun May 14 2023
2:00 PM – 3:00 PM
We invite you for an engaging Sunday Scene art talk with a curator and researcher Sarah Edo, who will share her take on Anique Jordan's work, presented as part of in parallel group exhibition at The Power Plant.
In her works that explore Black portraiture, Anique Jordan revels in the possibilities of hauntology, a theory referring to past cultural elements that linger in the present like a ghost. Jordan creates what she calls "impossible images," which combine the foundations of traditional Trinidadian carnival and hauntology. In doing so, she disturbs the straightening of time and its progressive understanding.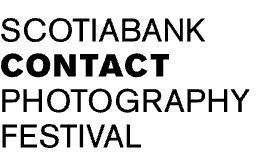 Sarah Edo is an emerging curator, researcher, and cultural worker born and based in Toronto. Her work thinks through Black queer diaspora, sensibilities, desire, and materiality. Her creative and cultural pursuits are guided and grounded by her experiences in community work and collective study. Sarah has a range of curatorial and project coordination experience with arts organizations and grassroots collectives such as 1919mag, the Diasporic African Women Artists (DAWA) Collective, Seed Soil and Spirit School and BAND Gallery. Most recently, Sarah curated a group exhibition, Within and Without at the Whippersnapper Galley exploring themes of Afro-queer sensibilities through ceramics and sculpture.